It's an exciting month for us and for you! We've made some important updates to the app this month and there are some quick policy updates you should be aware of as well.
1) Coupon Program
We are rolling out a new coupon program for you to get special discounts on product samples as well as free shipping offers. We know how important having product samples early and often is to the success of your e-commerce store. The cost of product samples can add up quickly, especially if you are purchasing regularly. We'd like to offer some relief to you with our coupon program, which will regularly issue coupon codes to your Wahool account.
Here's How It Works
You will receive an email notification when a new coupon is applied to your account
Upon logging in to your account, you will be notified of the coupon details with a popup display
Shop as normal and at checkout you will have the option to apply a coupon code to your order.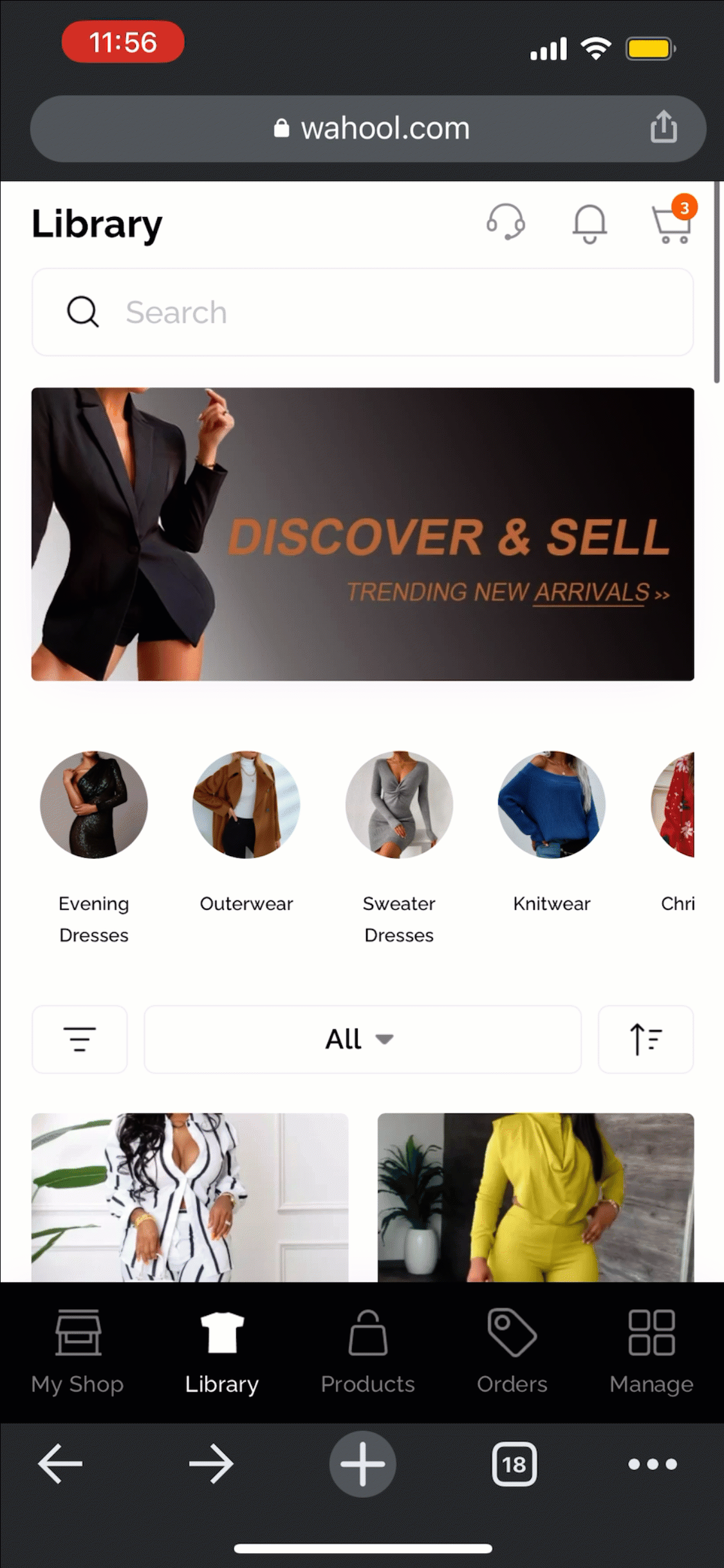 Coupon Types
Spend x$ and receive a percentage off your sample purchase (ex. Spend $20 and get 5% off)

Spend x$ and receive a fixed amount off your sample purchase (ex Spend $20 and $5 off)

Free shipping off your entire purchase

2) TikTok Integration
Integrate your Wahool shop with your TikTok account and start selling your products directly in your livestreams.
This new social integration will allow you to sell your listed products directly in your TikTok livestreams, making it super simple for customers to purchase directly from your Wahool shop.
Please watch the quick video below for instructions on how this works and what benefits this exclusive TikTok integration offers you. If you are interested in this integration join our lark group with these instructions.
3) Paypal Instant Payouts
We now offer you the ability to payout your earnings with Paypal and get an instant transfer from your Wahool account to Paypal. To setup your Paypal, head over to the income section of the app and Tap the Withdrawal Button. From there you will be prompted to set up and connect your Paypal account.
Paypal Details
Transaction Fee:

Withdraws less than $100 will be charged 2%+$0.25

Withdraws greater than or equal to $100 will incur $0 transaction fees
Withdraw Requests: Anytime
Payment Time: Instant transfer (Usually lands in your Paypal balance within 1-3 business days)
Deposit Location: Your Paypal account


3) Gusto Payout Update
We will be discontinuing Gusto payouts starting December 31st, 2022 and will switch to Paypal payouts only starting January 1st, 2023. All existing Gusto users will have the ability to withdraw payments using your Gusto account December 31st, 2022. You will also have the option to setup and begin using Paypal payouts as well.
Gusto Details
Withdraw Requests: Requests must be submitted by midnight (PT) on the 5th and the 20th each month. The request will then be processed on the 6th and the 21st of the same month respectively.
Payment Time: The requested amount will hit your bank account in 2-3 business days after payment date, excluding weekends and holidays. Should you miss the submission deadlines specified above, the uncollected funds will carry over to the next payout period.
Deposit Location: Your connected account
4) Product Listing Increase
We've increased the # of listed product slots you can sell in your Wahool shop from 60-100.