Module 5 | Lesson 1: Learn the foundation, basics, and benefits of getting started with TikTok Live Stream.
TikTok Shop: Getting Started with TikTok Live Stream
Read the full article TikTok Shop Seller: Getting Started With TikTok Live Stream
Click on the image preview below to navigate and watch the full video lesson.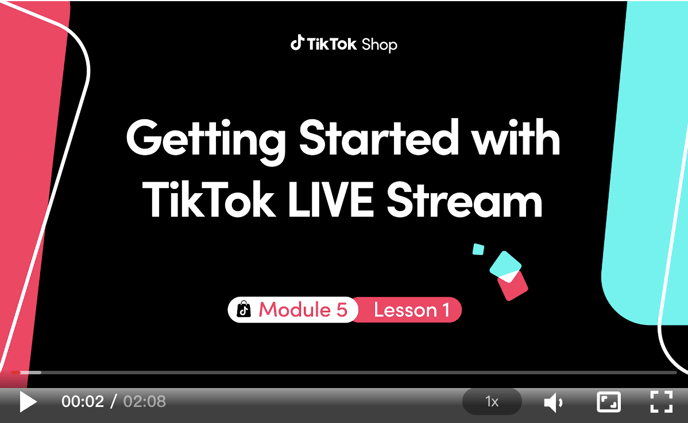 Download the Getting Started Toolkit Workbook
This workbook is designed to help you navigate the many ways to set your shop up for success. Each module in the Getting Started Learner Journey is supported by a section in the workbook. Save the images below to complete Module 5.
Download the complete Workbook here.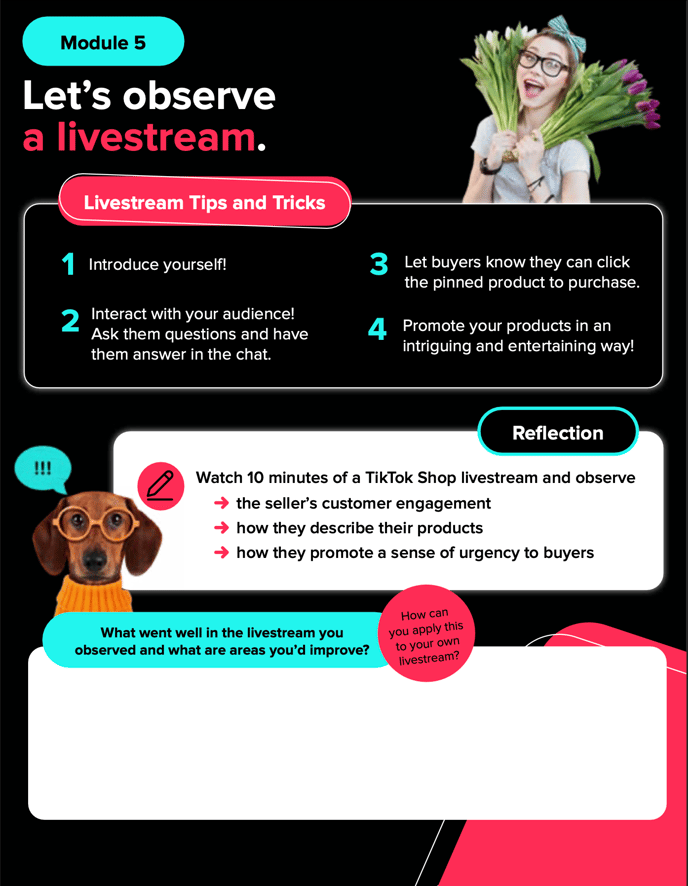 Video Transcript: