Module 2 | Lesson 3: Master Showing vs. Telling: Differentiate between "Showing" and "Telling" content approaches, creating engaging videos that visually highlight product features and emotionally connect through storytelling.
TikTok Shop: Storytelling Techniques and Emotional Appeal
Read the full article TikTok Shop Seller: Storytelling Techniques and Emotional Appeal
Click on the image preview below to navigate and watch the full video lesson.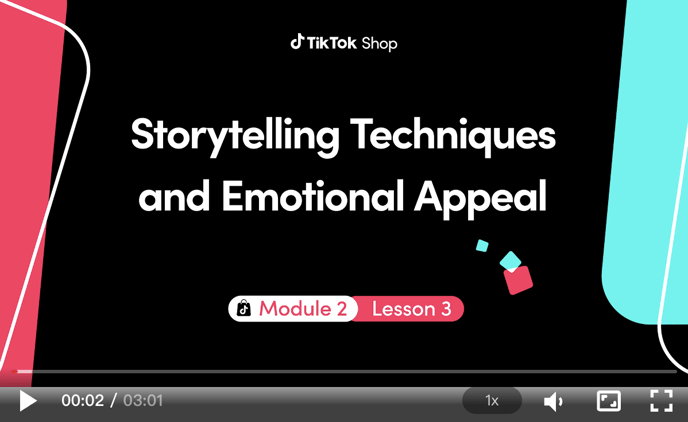 Download the Getting Started Toolkit Workbook
This workbook is designed to help you navigate the many ways to set your shop up for success. Each module in the Getting Started Learner Journey is supported by a section in the workbook. Save the images below to complete Module 2.
Download the complete Workbook here.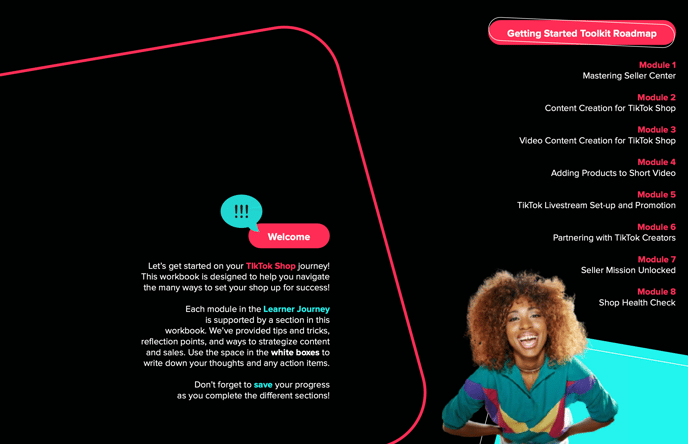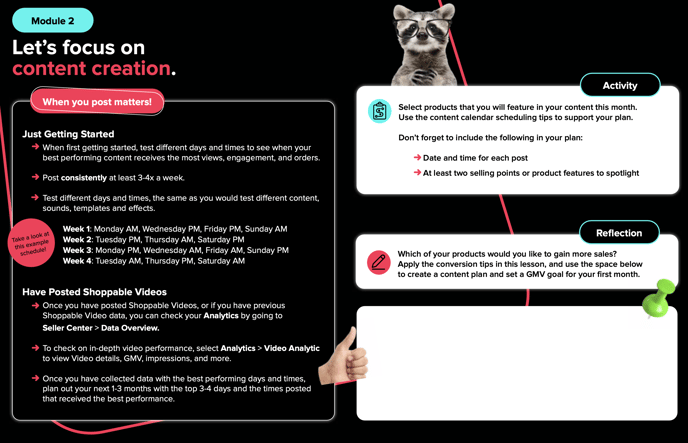 Video Transcript:
Welcome back! In this lesson, we'll dive into storytelling techniques and the power of emotional appeal to promote your products on TikTok Shop.
Here's a fun fact: TikTok users report a 73% deeper connection to brands they interact with on the platform versus other sites and apps. Let's get your storytelling abilities to spark a sense of joyful discovery.
One recommended approach is to highlight your TikTok Shop with 2 different types of content formats: Showing and Telling.
Let's look at an example that really nails the concept of showing.
In this example, notice how the product features take center stage within this video. You, too, can make similar content! Think of a "Day-In-The- Life" video or a makeup tutorial!
The key with 'Showing' is to visually showcase the best features of your product! Keep it engaging and relatable - that's your recipe for success.
And now, let's see how telling hits the bullseye!
In this example, you can see how 'Telling' is a testimonial to a personal experience. It's not just about facts; it's about connecting with your audience. By sharing a story that includes and highlights the product, you provide real-life examples and a sense of authenticity.
Craft content that makes your product and brand values shine. Tell it like it is, with heart and flair! A great example of this are product reviews!
Remember, the art of storytelling lies in evoking emotions, creating connections, and ultimately driving engagement and sales. That wraps up today's lesson on storytelling techniques and emotional appeal.
We look forward to seeing you in our next lesson.