Congratulations on starting your very own Wahool Shop! In this article, we'll go over the basic steps to get your shop up and running in no time.
TLDR: This guide provides a step-by-step process to set up and your Wahool shop. First, we recommend you watch the "Getting Started" video, which is a comprehensive overview of the process. Next, set up your payouts and customize your shop. Add products and purchase product samples to ensure quality. Promote your products on social media and access the help section or 1:1 support for additional assistance.
Starting Your Wahool Shop
Congratulations on joining the Wahool family! We are thrilled to be a part of your journey to build a successful e-commerce fashion business. Our team of experts has put together a series of valuable resources that will guide you through setting up and growing your Wahool shop. In this guide, we will provide you with the key steps to getting your shop up and running.
The "Getting Started" video is a must-watch for new shop owners who are setting up their shop on Wahool. This video provides a comprehensive overview of the process of setting up and running your shop on our platform. The video covers all the essential aspects, such as adding products, setting up payouts, and buying product samples. By taking the time to watch this video, you'll be well-equipped to start selling products in your own shop!
Essential Steps To Setup Your Shop
Set up your Payouts

One of the benefits of working with Wahool is the flexibility to set your own retail prices, determining how much you earn on each sale. There are no limits to your earning potential, and we will help you reach your financial independence. We use Paypal payouts to transfer your earnings from your Wahool account to your bank account. You will receive payment 14 days after the item is delivered to the customer. To set up your payout account, watch this tutorial.

Customize your Shop

Your Wahool shop comes with a pre-designed template ready for you to customize to match your brand and personality. You can make changes to the cover image, color, shop URL, tagline, and description. These updates will make your shop more unique and tailored to your target audience. For a step-by-step guide on how to customize your shop, watch this tutorial.

Add a Product

The process of adding products to your shop is easy. Start by selecting a niche and target audience to help you choose products that appeal to your customers. After selecting your niche, select your products from our product library and add them to your shop. Watch this tutorial for more detailed instructions on how to add a product to your shop.

Purchase Samples

Ensuring that your customers receive high-quality products is crucial for your business. To achieve this, purchase product samples to test the quality of the garments before adding them to your store. By testing your products, you will be able to take your own product images and videos, showcase the items in your unique style, and give your potential customers a real sense of the product and the quality they can expect. Purchasing product samples may seem like an unnecessary expense, but it is an investment in the success of your business. For detailed instructions on purchasing product samples, watch this tutorial.

Promote your Products

After customizing your shop, adding your products, and purchasing your product samples, it's time to promote your products on your social channels. You can quickly grab your store link from the home page and place it in your social bio or link page. To promote specific products, go to your products page, and click Share.
---
1:1 Support
If you need additional help, our Wahool shop experts are here to assist you. We offer 1:1 support through our corporate communication tool, Lark Chat. Joining the program is easy - simply join Lark, our community chat tool for shop owners following
these instructions
or scan the QR code below to connect with our team ⬇️ Once you're in the group, we'll assign you a Wahool shop expert who will schedule time to speak with you.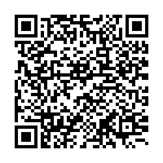 ---
Wahool Help Center & Resources
If you need help setting up your shop, have questions about sales and marketing, or experience issues with orders or technical matters, our help section is a valuable resource. You can access articles, tutorials, and FAQs to help you get your shop up and running smoothly, as well as submit support tickets or contact us by email for assistance. You can also find helpful tips and tricks in our resource center. Use the links below to access these resources anytime you need them!

We hope that this guide has provided you with valuable insights and resources to set up and grow your Wahool Shop successfully. We are excited to see your business thrive and succeed, and we wish you the best of luck in your journey of entrepreneurship. Happy selling!
The Wahool Team